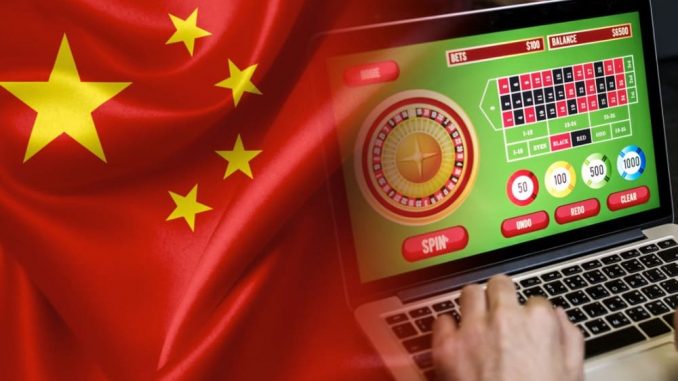 The minimum sentence should therefore be five years in prison. So while the online gaming market in EU is gradually being opened up and freed from the legal gray area, other countries such as China are vehemently resisting allowing online gaming. The reasons for this lie primarily in the country's culture. Can the complete ban on gambling accompanied by several years' imprisonment be the right approach? In this country, such a ban would hardly be conceivable. Also, you can choose the best online casinos in China.
With determination against illegal online gambling
The rulers in China have been taking action against illegal online gambling providers for a long time. The specific goal is to be "as a criminal organization to destroy" international gambling providers on the Internet that target players from China. At least that's how the Chinese Minister Zhao Kezhi, who works in the Ministry of Security, put it. The experience of other countries shows that combating online gambling is not an easy undertaking. Whenever (legal) online gaming providers are banned in principle, many players flee to illegal gaming providers, most of which are based abroad and cannot be monitored by the government.
To prevent precisely that, the Chinese government plans to strictly monitor the money flows of the gambling industry. The country's only credit card provider, China Union Pay, responded several months ago. Since then, the credit card company has banned all payments in connection with gambling activities.
Jail sentence planned for illegal gambling in China
In October 2020, the Chinese judicial authority announced that banned online gambling providers would be punished even more severely in the future. Prison sentences of up to ten years are planned for those responsible for the online provider. China wants to take strict action even against minor offenses and has therefore set a minimum sentence of five years. As the financial regulator in China recently announced, it was observed between January and September 2020 that assets of around 150 billion US dollars left China for foreign gaming providers. China is now also focusing more on land-based casinos. For example, anyone who operates a casino illegally should expect sanctions similar to those of the operators of illegal online gambling sites. The multi-year prison sentence now under discussion for those responsible for the online gaming providers has not yet been decided. At the moment it is just a legislative proposal. A final vote is not planned until November 19, 2020.
If the new law is passed as proposed, it should have a significant impact on the online gambling market in China. It is to be expected that the supply of virtual gambling venues will decrease significantly, as those responsible do not want to accept a prison sentence. It is still unclear to what extent the participants also have to fear jail time.
Will Chinese gamblers get banned from gambling?
It is questionable whether Chinese gamblers will allow themselves to be banned from online gambling altogether. It is true that the severe punishments are very likely to have a deterrent character. However, the bans on online gambling providers from other countries show that sooner or later gamblers will look for alternative gambling options. If the monitoring of money transactions works, however, the Chinese are likely to have great difficulties transferring funds to online gaming providers at all. In terms of society as a whole, gambling is still a frowned upon topic in China.
China – the land of bans?
It is not just gambling that has been banned in the People's Republic of China for a long time. The country, with its more than 1.4 billion inhabitants, is also known for its restrictive policies. With the exception of the state-approved lottery companies, all forms of gambling are prohibited in China. In addition, not only cryptocurrencies, but also some apps and services are prohibited here. The same applies even to automatic grippers, which in this country can be found mainly at fairs and amusement parks.
The opposite development in Other Countries
While the People's Republic of China is taking ever stricter action against online gaming providers and is now even planning prison sentences to restrict their activities, a completely different development can be observed in Europe. After many years of uncertainty, politicians have finally decided to legalize the online gambling market under strict conditions. This means that by the middle of next year at the latest, players will have the opportunity to play legally in the online game library for real money. Until then, the transitional regulation recently adopted by the federal states will apply. But why is Chinese politics now taking the completely opposite path?
This is mainly because China is known to be a communist country. A fundamental aversion to gambling is common in both communism and socialism. The gaming industry, which is booming in EU, is sometimes even referred to as "devilish". Incidentally, similarly strict bans also apply in other communist countries such as Cuba, North Korea and Venezuela.
Conclusion
This year, 590 people were arrested in China on charges of engaging in illegal online gambling activities. The Chinese government now wants to act with the full severity of the law against the providers of online gambling and sentence them to prison terms of at least five years. A maximum of ten years in prison is provided. The question is, of course, how China will name those responsible for online gaming providers and then arrest them. After all, the managers of the illegal online gambling companies are mostly located abroad and are hardly within reach even for the Chinese government. The fact is, however, that gambling in Europe has a completely different cultural significance than in the Chinese region. It is therefore no wonder that activities in online game libraries are more tolerated in this country than in a communist country like China.