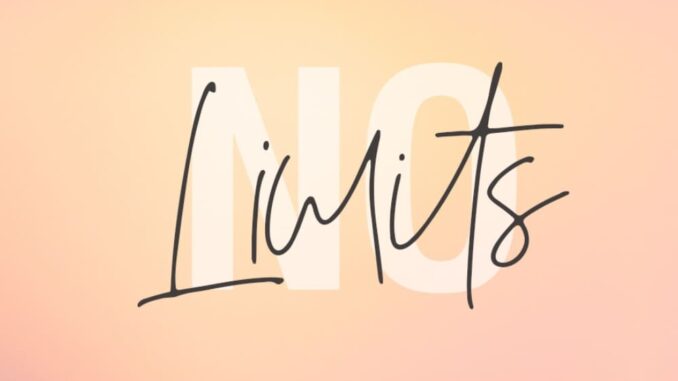 The new state treaty states that when registering, the player must be asked to set an "individual monthly cross-provider deposit limit. The cross-provider deposit limit may not in principle exceed EUR 1,000 per month ". According to this statement, there will no longer be a licensed Online casinos in Germany without a limit in the future. But there is a loophole in the GlüStV for enthusiastic high rollers. In today's article we want to deal with the question of whether the new rules for player protection with regard to the stake and deposit limits make sense.
Unlimited gaming enjoyment – a relic of the past?
Over a long period of time, players were able to fully enjoy the privileges of online gambling. This also included the fact that playing in online casinos was possible without restrictions. So there were no rigid stake or deposit limits to be observed, so that every gambler was able to set limits independently. With the new GlüStV, this freedom is now noticeably restricted. Because the new state treaty stipulates that each online player may generally deposit a maximum of 1,000 euros per month.
In § 6c GlüStV it says about the "self-limitation":
"When registering, players are asked to set an individual monthly cross-provider deposit limit. The cross-provider deposit limit may not in principle exceed 1,000 euros per month. "
Under certain circumstances, the EUR 1,000 deposit limit can be circumvented
According to the wording, it could therefore be difficult to deposit or gamble away more than 1,000 euros per month in licensed online gaming libraries. But under certain conditions it is still possible with the new State Treaty to pay in more money. To this end, § 6c GlüStV further states:
"In order to achieve the objectives of Section 1, it can be specified in the permit that and under what conditions the permit holder can set a different amount in individual cases with cross-provider effect."
De facto, this means that at least a lower percentage of players can gamble away more than 1,000 euros per month. The providers only have to be able to demonstrate that the individual player can afford such gambling revenues and that gambling addiction is not encouraged. Proof of income, for example, should be used for this purpose.
Furthermore, the licensees must ensure that every player can set up a provider-related daily, weekly or monthly limit on stakes, deposits or losses if required. The GlüStV also stipulates that an individual increase in the limit may only take effect after a protection period of seven days.
Comparison sites specifically advertise unrestricted game offers
Anyone looking for "casino without limit" or even more specifically for "Highroller Casinos" or "casinos without time limit" in the search engine has been receiving numerous search results for some time. This is simply due to the fact that since the transitional regulation came into force in mid-October 2020, many gaming providers have already implemented the strict player protection measures. Only a few days ago we published a review of the six-month tolerance phase of the GlüStV. The new player protection regulations include:
Monthly deposit limit of 1,000 euros per player
Maximum bet of 1 euro per spin on the online slot
Minimum playing time of 5 seconds
Prohibition of the autospin function
Ban on table and card games (e.g. blackjack, roulette)
Often unlicensed and therefore illegal gambling sites are advertised in the corresponding search results. The strict player protection measures are not implemented here and players can be active without any restrictions. Of course, there are also online casinos that have a serious EU license, but do not (yet) implement the rules of the new GlüStV. Many a provider is currently trying to get a German license and is trying to create the technical prerequisites to be able to provide a permissible range of games in the future.
At Gambletroll.com we currently differentiate between online game libraries and online casinos. While online gaming libraries adhere to the regulations of the new GlüStV, online casinos have so far refrained from implementing the corresponding player protection measures. The new State Treaty on Gaming (GlüStV) is expected to come into force across Germany on July 1, 2021.
Experts criticize the € 1,000 deposit limit
A year ago, Prof. Dr. Gerhard Meyer and Dr. Tobias Hayer from the Bremen Gambling Addiction Unit at the University of Bremen warned of the flat monthly deposit limit. A corresponding statement states, among other things:
"The associated message that the" gamble "of 1,000 euros a month is being socially accepted seems questionable from the point of view of preventing gambling addiction. (…) Thirdly, once the limit has been reached, you can continue playing outside of the legal online market (…) without any problems, which should significantly reduce the preventive effect of this pre-commitment approach on gambling addiction ".
Casino without limit – curse or blessing?
There may indeed be some problem gamblers who are grateful to the legislature for the stringent new regulations. Because a casino without a limit is undoubtedly a curse, especially for players with problematic gambling behavior and for gamblers. They need strict player protection measures in order not to lose control over their gaming behavior. On the other hand, despite the new GlüStV, such players have the opportunity to switch to the black market or simply visit a stationary gaming hall. Therefore, the primary goal of § 1 GlüStV, "to prevent the emergence of gambling addiction and betting addiction", is likely to be at risk.
On the other hand, players with the corresponding financial possibilities are disproportionately restricted. If you have a well-paid job, you may be able to cope with more than 1,000 euros per month. For this (admittedly very manageable) group of players, a casino without a limit is definitely a blessing.
The top priority for every player should be that the provider of their choice has a valid license and works seriously. If you opt for a casino without a limit and would like to play without the player protection measures described above, you should be aware of the increased personal responsibility that is required in this case.
At the moment, it is still questionable whether the popular EU license of the Malta Gaming Authority (MGA) will remain relevant for German players beyond the summer of 2021 or whether it will only be allowed to play with providers with a German license. Many a provider has already announced that they will not implement the new protective regulations and want to withdraw from the German market.
Conclusion
The efforts of all gaming providers are always aimed at fulfilling the wishes of the players as fully as possible. A casino with no limit may sound tempting at first glance. But on closer inspection it becomes clear that the legislature basically only wants to protect the endangered players. Nonetheless, the criticism of the flat deposit limit of 1,000 euros per player and month is justified, as it is to be feared that some players will switch to the unregulated market. A casino without a limit, i.e. without any deposit or loss limits and without other restrictions, still looks like a state without laws. A flexible set of rules that is adapted to the individual player can help to increase acceptance and thus ultimately protect many more players from dangerous gambling addiction.