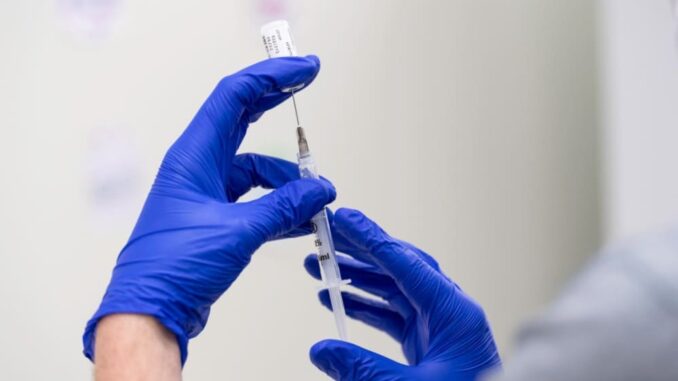 According to a press release from Casinos Austria, Casinos Austria and Austrian Lotteries support the "Austria vaccinates" campaign in order to make it easier for as many Austrians as possible to decide to vaccinate in a transparent and medically sound, informative manner. After many months of hoping to produce a suitable vaccine, there are now several vaccines on the market that prevent a severe course of COVID-19 disease and not only offer self-protection, but also prevent further spread of the virus. Although the vaccines do not in principle protect against potential infection, there is a very high probability that they protect those who have been vaccinated against a fatal course of the disease.
The vaccination campaign is a socio-politically important topic
Casinos Austria and Austrian Lotteries see this initiative as part of their responsibility for socio-political issues. With the "Austria vaccinates" campaign, the group wants to help prepare the country "the way back to normal everyday life".
In Austria, the procedure for vaccinations is currently as follows: Since December last year, people in old people's and nursing homes, including residents, have been vaccinated. In the second vaccination phase starting in March of this year, older people, people with a previous illness and staff in system-maintaining areas of activity are to receive their first vaccination. One month after this vaccination group, it should be the turn of the wider population. The vaccination should be done on a voluntary basis and offered free of charge.
Casinos Austria and Austrian Lotteries hope that as many people as possible will decide to have a vaccination.
Acting responsibly now after negative headlines?
No question, the commitment to the group's vaccination campaign is definitely a good thing. Another positive thing for Casinos Austria recently was that billionaire Karl Komarek, who became the sole owner of the Sazka gambling group with his KKCG company, landed Apollo Global Management as a new investor. The KKCG also has large shares in Casinos Austria.
But if you look back a little at the last reports on Casinos Austria, you quickly realize that the group has often made negative headlines.
Deals to fill positions at Casinos Austria
The Causa Casinos is probably a good keyword for such rather unpleasant news for Casinos Austria. Nor for the gambling giant Novomatic. What exactly is it?
The casino affair is about alleged agreements between politicians of the former governing parties of Austria, the ÖVP and the FPÖ, as well as Novomatic regarding the composition of the board of directors of Casinos Austria and also potential future licenses. The background is that in 2011 Peter Sidlo (FPÖ) was appointed CFO by the Supervisory Board of Casinos Austria, although he actually lacked management experience and dealing with business models on a larger scale. Sidlo himself was named in a report addressed to the chairman of the supervisory board as insufficiently qualified for this position. A new composition of the board should actually take place much later, in 2020. That is why contracts from members who left prematurely were paid out early. It was allegedly a sum of several million euros.
Allegedly, months before Sidlo was confirmed as the board member of Casinos Austria, the decision was made in an agreement with former FPÖ politicians and Novomatic managers. In return, the FPÖ politicians are said to have given commitments for a gaming license and a Novomatic casino in Vienna.
After extensive investigations, Sidlo was dismissed from his office and Casinos Austria and Novomatic are still being investigated.