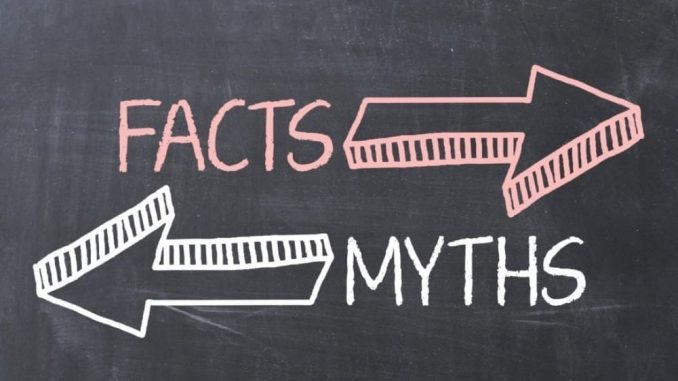 There are a lot of rumors and myths circulating on the internet regarding the popular online slot machines. Especially players with a little more experience often claim to know certain tricks with which they can defeat the machines. Sometimes it is the right time, sometimes the relationship between the payline and the stake which should mean the big win.
We went on a hunt for the 5 most famous myths about slot machines on the internet and tried to verify how much truth there is in them.
Myth 1: Slot machines pay better at certain times of the day
It is often said that the machines pay out more than usual at certain times of the day or night. For example, many a supposed professional player has the inner feeling that the winnings tend to be higher in the evening and at night than, for example, in the early morning or during the day. It is obvious that this myth unfortunately does not correspond to the truth. Otherwise, after knowing the right time, it would be suspiciously easy to only play at that time of day. Following this logic, one would then only win in this case. Of course that is not the case. For this reason, it is completely irrelevant at what time the player places his bets.
Every slot machine in a reputable online casinos presented at our Online Casino Portal has a certified random number generator (RNG). This means that after each "spin" chance decides whether it is successful or not. The random number generator is set the same on every day and at every time, so it makes more sense to look at the average payout rate, the so-called RTP rate. This indicates what percentage of sales, statistically speaking, flow back to the players in the form of profits. Online slot machines are attractive from an RTP value of around 95%. However, it is of course correct to assume that significantly more players are active in the online casino, especially in the evening hours. Accordingly, at least the absolute number of wins at this time of day will be higher than, for example, early in the morning.

Fact
Myth 2: More paylines increase the chances of winning
The idea is obvious: if a player sets more paylines in a virtual slot machine, he will win more. That actually corresponds to the truth – with a small catch. Because if you play with more paylines, then the stake increases in the same breath. If, for example, you are playing with five paylines and a bet of EUR 0.05 per line, the total bet is EUR 0.25. If ten lines are selected, the stake doubles to EUR 0.50. Therefore, it should be decided with a sense of proportion how many paylines are actually selected in order not to drive the round stake too high. With a total budget of 15 euros, for example, it is not advisable to play with a total of 0.50 or 1.00 euros. In the worst case, the entire credit is lost after just a few clicks and the disappointment or frustration is correspondingly great.
A risk-taking player who is on the hunt for high individual wins should activate as few paylines as possible and opt for a high stake per line. If, on the other hand, you do not feel like long dry spells and also enjoy small wins, it is the better recommendation to play the other way around with more paylines and a low line bet. It should be taken into account that with some slot machines the number of win lines cannot be set variably at all

Fact
Myth 3: A long streak of bad luck is always followed by a winning streak
Anyone who is unlucky for a long time has to be lucky at some point. Correct? Not necessarily. After all, a certified random number generator is used in all serious online slot machines. The results of the previous rounds no longer play a role here. This means that the chances of winning are recalculated with each new game round. So if you have lost the last ten laps, you can theoretically lose the next ten laps. And if you earned a high single win on the last spin, you can just as easily win an even higher win on the next spin.
The random number generator used does not analyze past gaming behavior. With each spin, the player therefore has a new chance of winning, which is just as high as the previous spin. In no case should a player try to work towards a winning streak after a losing streak. Often this is exactly the beginning of problematic gambling behavior and leads to the fact that you have lost a lot more than you wanted.

Fact
Myth 4: The slot machine can be "tricked" with the right software
In rare cases, special casino software is advertised on apparently dubious portals on the Internet, with which players on the slot machines are guaranteed to make a profit. However, players should definitely keep their hands off such offers. The fact is that advertising is usually made here for dubious and sometimes even illegal providers. There is no casino software that can improve the odds of winning or that gives players a guarantee of winning. It is therefore not possible to outsmart the virtual slot machines in a legal manner. So this myth cannot stand up to our practical test either.
There is no functioning and legal casino software that can be used to influence the slot machines. If certain programs are offered for download, it is usually fraud in that the software of the online casino is manipulated. Anyone who takes part in such acts is liable to prosecution not only in Europe but everywhere. This even applies to the attempt. Therefore, you should absolutely play without using special programs.

Fact
Myth 5: "Jackpot games" have lower wins
Another myth is that, statistically speaking, players will win less on slot machine games with a progressive jackpot feature than on other slot machines. To get to the bottom of this myth, let's first take a closer look at the average payout ratio, the so-called RTP value. As already described above, this reveals what percentage of total sales are distributed to users in the form of game winnings. In the case of high-paying slots, this value is at least 95% – sometimes even more. Normally, the average win rate for the Book of Dead machine from Play'n GO, for example, is 96.21%. The RTP value is almost as high at 96.01% for the popular Starburst slot.
Let's take a look at the odds on slot machines with an integrated jackpot in comparison. In the Hall of Gods slot, the RTP value is 95.3% – despite the high jackpot. However, the popular Mega Moolah slot does significantly worse. Here the average payout value is only 88.12%, so that an average of only 88.12 euros is paid out to the players per 100 euros stake. The differences can therefore be considerable. It must of course be taken into account that players (have to) finance the jackpot prizes, some of which are worth millions, with every spin. This logically reduces the RTP value.
This myth is actually true. With slot machines without a jackpot, players can expect more attractive winnings than with jackpot slots. Everyone has to answer the question for themselves whether they would prefer to win more in the long term or prefer the mostly purely theoretical chance of a million jackpot.

Fact
Conclusion
Of course, we couldn't get into all of the myths about online slot machines in this article. However, we have tried to check at least the five most important claims for truth and to make the facts clear. The top priority when playing in the online casino should anyway be having fun, so that one should not even consider classifying all myths as true without critical questions. Nevertheless, we hope to be able to make a small contribution so that players feel safer and more prepared the next time they visit the online casino.