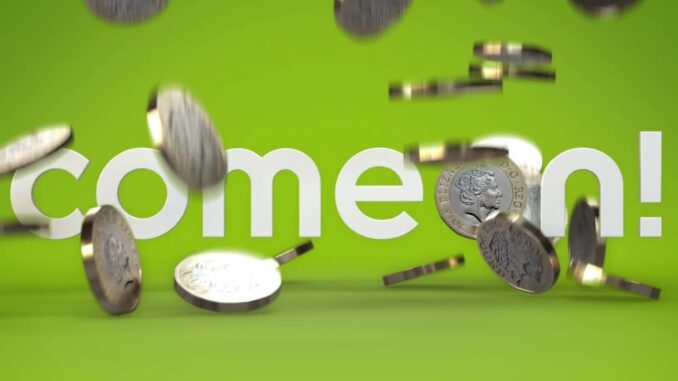 The ComeOn Group now has to pay a total of 175 million Swedish kronor, that's almost 17.5 million euros. The reason for this is as follows: According to the gaming supervisory authority Spelinspektiven, the ComeOn Group has offered illegal bonus promotions with its online casinos belonging to the group. These online casinos include ComeOn Sweden, Snabbare, Hajper and Casinostugan.
But how did these unauthorized bonus offers look like? Well, the aforementioned online casinos have repeatedly touted bonus offers to their customers and thus advertised their gambling websites. What exactly was wrong with these bonus promotions? According to the regulations for gambling that takes place online, in Sweden you can only distribute one bonus per registered gambling customer.
Incidentally, casino brands from the ComeOn Group also operate on the German market. They have virtual slot machines, but also sports betting on offer.
The current tightening of the Swedish gaming law: Since July 2, 2020, stricter rules regarding gaming have been in force in Sweden. Customers of gambling providers can only make a maximum deposit of 5000 SEK (496 euros) per week. Bonus offers are also subject to new requirements. A one-time bonus of 100 SEK (9.96 euros) can be accepted. Not more. The government introduced these new regulations to counter an unhealthy increase in gambling during the COVID-19 pandemic. However, this decision has recently met with sharp criticism, as there are fears that gamblers will migrate to the black market.
The highest fine among casino brands belonging to ComeOn Group was imposed on Snabbare Ltd. A total of 65 million SEK (about 6.49 million euros) are incurred here for unauthorized free spins and bonuses.
The online casino Casinostugan is a particular focus of spinning inspections. The Swedish gaming authority claims that the online casino has distributed cash bonuses of around 2100 euros and free spins for virtual slot machines to one of their customers. For this misconduct, Spelinspektiven imposes a fine of 25 million SEK, which is around 2.5 million euros.
ComeOn Sweden has to pay a fine of around 35 million SEK, i.e. around 3.5 million euros. Again, there are allegations of unauthorized distributions of bonus money for some games.
The online casino Hajper has caused a fine of 50 million SEK (approx. 5 million euros) by awarding free betting offers for their sports segment and free spins for virtual slot machines.
Why the penalty is so high
According to a press release from the Swedish gaming authority Spelinspktionen, the extent of the fine to be paid is based on the severity of the misconduct of the online casinos and such control measures have already begun against the ComeOn Group in 2019.
As a particularly serious mistake, Spelinspeaks classifies the fact that online casinos have neglected the need for protection of their players by repeatedly giving out gifts to precisely these customers. The duty of care of the acting companies was thus violated. In addition, if there are serious violations of the regulations, among other things, gambling licenses could be withdrawn. However, if the authorities consider a warning to be sufficient, such a consequence can be dispensed with.