The tokens fly over the tables, the roulette ball circles its wheel and the shufflers spit out the playing cards – it's casino time! So dress up – if you like it traditionally – and take a look at a casino from the inside. If you have looked around the noble halls, bought your tokens and indulged your first drink, the motto is: Let the games begin!
Got the machine turning enough? Then the journey through the casino continues. And, of course, now it's the turn of the gaming tables! Here you can play poker against other visitors or take on the dealer in blackjack. Of course, roulette shouldn't be missing. But wait a minute: who actually makes the operation possible here? The answer is logical, and yet worth more than just a mention: the employees. Or more precisely: the many employees. Because in a large casino that can be around 200 in total.
As glamorous as a visit to the casino is, the work for the staff is quite tough. It starts with the service staff who bring you your drinks and ends with the cleaning staff who take care of a well-tended casino. The employees around the machines and tables are decisive for the course of the game.
And let me tell you: With the sales that a well-running casino records, a career there is definitely lucrative. Since, as in any other industry, it depends on the exact job, we present you the eight highest-paid jobs in the casino. The exact earnings depend, as usual, on the region, individual experience, working hours and the employer. Trends can still be identified.
Jobs in casinos – an overview
As described, there are a wide variety of professions in casinos – both behind and on stage. We'll focus on these eight jobs below:
Croupier
Vending machine specialist
Slot supervisor
Pit boss
Gaming table supervisor
Casino supervisor
Gaming table manager
Casino manager
Casino: how much does a croupier earn?
If the guest loses at roulette, does the croupier cheer? Wrong thought! For a croupier there can be nothing better than a guest who cleans up, is in a good mood and is accordingly generous. "A piece for the employees" is a famous phrase in this context. It dates back to the 19th century and is reminiscent of the times when real money was not used to play with chips. If the "high gentlemen" won, they gave the game makers a share.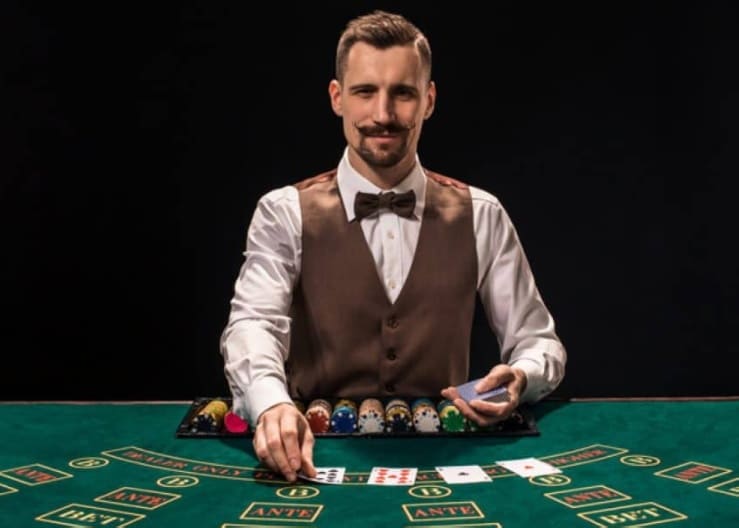 Not much has changed in that to this day – luckily for the croupiers. They draw their main income from the Tronc, the tip box at roulette. The fixed salary is usually between 22,000 and 25,000 euros gross per year. Of course, with an experienced employee, that can be a little more … or less, if it's just a part-time job. After all, students don't just turn night into day at parties, they also like to improve their household budget as croupiers.
By the way, anyone can become a croupier. Provided you have an impeccable certificate of good conduct, you are free of debt and of course of legal age. Training is required, which in most cases is offered by the casino itself. You train to stack chips in style and shuffle cards to perfection – which, by the way, can take several years – and the ability to calculate and remember combinations of numbers is improved. So you won't find a calculator in the hands of a croupier.
When the croupier is not playing roulette, he shows his skills at the blackjack table. Here he acts as a banker, opponent and takes care of deposits and withdrawals.
Since the croupier has constant customer contact, a well-groomed, professional appearance is essential. He should be friendly, but not immediately make friends with the players. It should ensure a pleasant atmosphere, while preserving the anonymity of the guest. This also means that croupiers do not address each other by name. In short, the magic remedy is called a sure instinct.
How much does a slot machine specialist earn in the casino?
Remember the little journey we took through the fictional casino at the beginning. Our first major stop was at the good old slot machines. The machine specialist is there to ensure that they function perfectly even in continuous operation and are state-of-the-art.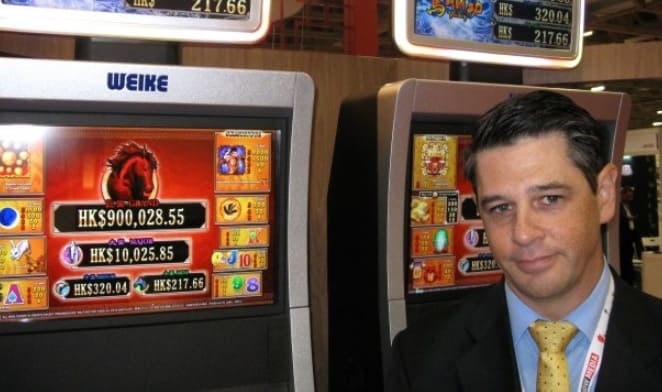 This comes at the start of a gross annual salary of 25,000 to 30,000 euros. Let's be honest: as great as an evening in the casino can be, the machine specialist basically has the advantage that he can do his job in other industries. Because he has patients everywhere, think of parking, ticket and other machines. Training takes two to three years.
The main focus is on setting up, emptying and maintaining the machines. With regard to entertainment machines in casinos, there are also other aspects: advising casino operators and the associated professional customer discussions. The only question now is whether a slot machine specialist will also build a slot machine for his home … we doubt it. Best Online casinos are the better alternative!
Casino Salaries: How Much Does a Slot Supervisor Make?
According to the information, casinos now make around 75 percent of their income from slot machines. A lot! It is all the more important to monitor their main sources of income. This is where the slot supervisor comes in.
This controls all employee activities in the slot area. In other words, a slot supervisor trains new colleagues and old ones, he writes employee reviews and, if in doubt, supports them in customer contact. In short, as a kind of supervisor, he is responsible for the smooth operation of his area.
In some casinos, the slot supervisor also approves high payouts to guests and is therefore also active in the financial sector. Of course, you don't get that much responsibility just like that. No, you need a few years of professional experience in the segment. Oh yes: You shouldn't be afraid of a lot of overtime in this position, because this can happen quite regularly.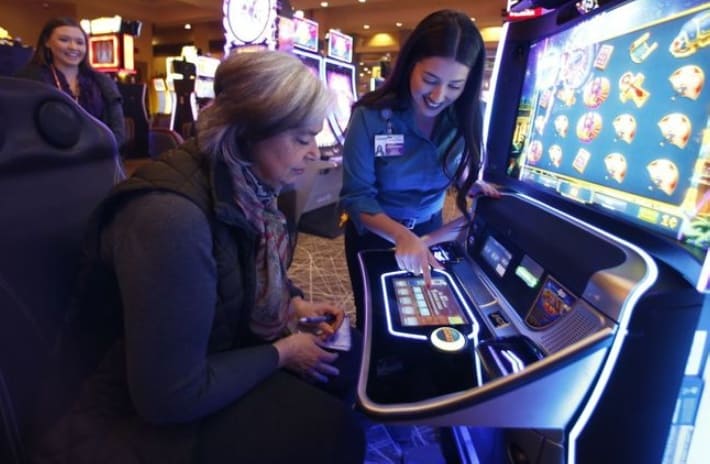 Because many slot supervisors are paid on an hourly basis, this can increase earnings quite a bit. While the average gross annual salary is around 40,000 euros, this sum can double up to 80,000 euros in individual cases with a lot of work and any performance bonuses.
Salary: That's what a pit boss deserves in the casino
Let's approach the king's area of ​​a casino: the gaming tables. This is where the so-called pit is located, i.e. the area delimited by blackjack tables, roulette and other gaming tables. "Work hard, play hard" for the employees? Are you kidding me? Are you serious when you say that! Especially for the pit boss, only the first part of the motto is correct. His job is one of the toughest in the casino, there is no time to play.
For example, the pit boss has to take care of guests with a alcohol level beyond the pleasant spheres. Whereby "taking care" is a harmless term here – often enough nothing helps but being kicked out of such troublemakers. Not a nice job.
The pit boss is also responsible for the order in his area. He discusses with guests and, in case of doubt, reprimands his employees. This ensures that the games can take place in the usual way and that fraud and manipulation are prevented. Often the pit boss also has to serve as a kind of office manager and, for example, keep an eye on vacation and other schedules.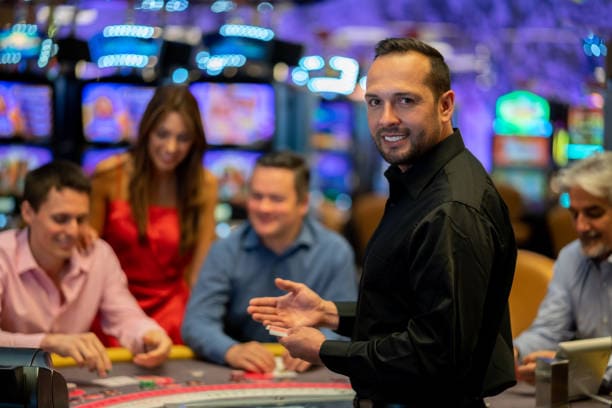 But now to the most important information: The multi-layered work, which requires several years of experience in casino operations, is remunerated at an average of up to 60,000 euros gross per year. Running! Mainly because the sum can be spruced up a bit with performance bonuses.
Gaming tables in the casino: how much does the supervisor earn here?
Such bonus payouts are also available for the supervisor in the gaming table area. He stands directly above the pit boss and acts as the leader here. With the extra money he can top up his basic salary by up to 65,000 euros. It is crucial that the profitability targets are met.
His tasks? Complex. What are the prerequisites for this job? Correspondingly numerous. On the one hand, a university degree helps, on the other hand, several years of professional experience in a gaming company are required. Interpersonal skills and problem-solving skills are also required – even in a difficult environment.
In concrete terms, this means: The supervisor develops overall strategies for customer service and cost management and tries to maximize the profitability of his area. To this end, he drives personnel development and is not afraid of tough decisions. True to the motto "If you don't keep up with the times, you have to keep up with the times", he constructively questions the established methods and thus prevents standstill. Economic thinking meets project management here.
Sounds stressful. It is. Because a gaming table supervisor is responsible for all team members for daily and long-term operation and works closely with the gaming table manager.
Salary of a gaming table manager in the casino
While we mention the gaming table manager, let's stay with him. His duties are quite similar to those of the supervisor. Here, too, it is very important to have an economical lens, or in other words: the profitability of the tables. It can happen that individual tables do not reach their planned destination. Why? How so? Why? The manager has to research and change this together with his team. If in doubt, a game or an entire table can be thrown out of the casino – or more tables can be added if the potential is right.
Here are a few examples of what you have to bring with you for this job:
Masters degree
5-10 years of casino gaming knowledge
leadership skills
Rules
Practical knowledge of general business and accounting procedures
Not just a little. And the 50-hour week that tends to lurk doesn't make things any more relaxed. For this a gaming table manager is rewarded quite royally. Almost 90,000 euros gross plus bonuses are included here per year.
Casino Supervisor: Salary and Duties
The casino supervisor is the supervisor of all departments. He works closely with the department heads and is responsible for the smooth operation of the casino. Yes, your assumption is correct: the field of duties of a casino supervisor is complex.
Who monitors and manages operational goals? Who, for example, arranges the scheduling in coordination with the casino manager? Who ensures that standards of customer service are followed by all team members? Who is addressing problems here?
That's a couple of questions … We have a few more: Who keeps an eye on any technical problems? Who monitors transactions and ensures that customers receive their payouts according to the established procedures? There is one answer to everything: the casino supervisor. We said yes: the field of work is complex.
Nevertheless, you earn a little less in this position than, for example, the table manager. The gross salary is usually just under 70,000 euros per year, but depending on success and overtime there can be another 25 percent on top.
Casino manager: how much does the boss earn?
Last but not least: the casino manager. Before we end our little trip through the casino, let's climb up the top rung of the career ladder and talk about the big boss.
Even if the various matters are naturally filtered, they all ultimately fall into his lap. Finances are high on the list of priorities. The casino manager monitors the expenses and acts as a controller. Adequate staffing must be guaranteed with a view to employee costs, so that turnover and quality of the casino harmonize. At the same time, he needs organizational and communication skills. After all, strategic projects and processes need to be tackled in an orderly manner. Of course, all of this has to be in accordance with local gambling laws – so some legal knowledge is definitely an advantage.
Anyone who is allowed to call themselves a casino manager is therefore also happy about a generous salary. Between 90,000 and 100,000 euros gross are good and happy to be in here, with appropriate overtime, a few notes on top.