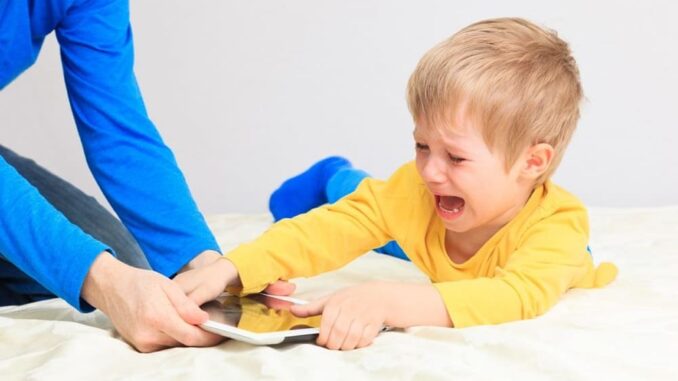 As part of the British study, the organization "Internet Matters" asked a total of 2,000 fathers and mothers about the play behavior of their children. The results are surprising: Many parents worry that their children will gain access to gambling offers through supposedly harmless game apps. In fact, some gaming apps either display gambling advertisements or the entire gameplay is based on gambling. In order to protect their own offspring, parents should educate their children at an early stage and talk to their children about the dangers of digital games.
Only one in five talks to their children about "dangers in play"
The study by "Internet Matters" has shown that only 18% of the parents surveyed have spoken to their children about their gaming behavior. So the majority of this important topic is still being ignored. In addition, the survey of a total of 2,000 legal guardians showed that 38% are worried that their children will inadvertently gain access to gambling offers when they use supposedly harmless game apps.
According to the study, more than every tenth child (12%) has already spent money on game apps in the past. For a long time, experts have been demanding that parents adequately educate their offspring about the risks involved in paying on the Internet. It is therefore no longer enough to explain to them how one's own pocket money is spent in the real world. Instead, there must also be information about how payment services work on the Internet and that completely different dangers lurk here.
In addition, the current study has shown that 13% of children have seen unambiguous scenes of violence on their mobile phones. In addition, there is another 8% of toddlers between the ages of four and five who have already seen sexual content on a smartphone or tablet PC.
Internet Matters is a not-for-profit organization based in London. The organization sees the core task of supporting parents in protecting their children on the Internet. Internet Matters is supported by the largest Internet service providers in the UK. These include, for example, Sky, TalkTalk and BT. The organization was founded in May 2014.
In-app purchases are particularly problematic in this context. Downloading the respective game app is usually free of charge. The user is then offered the option of purchasing certain additional functions for a certain fee. Just some time ago we reported in an article that a seven-year-old gambled away almost 2,700 euros on his mobile phone. Experts see further dangers in the so-called loot boxes.
Parents often make their devices available
Internet Matters 'digital director Ghislaine Bombusa pointed out that many children receive their parents' smartphones to pass the time. This is especially the case when the children are so young themselves that they do not have their own cell phone. The problem here is that payment methods such as credit card details are often already preset on the parents' end devices. This means that children can often easily make in-app purchases without their parents' direct consent.
For this reason, Bombusa called on fathers and mothers to control more precisely which games their children download and actually play on their smartphones or tablet PCs. This is the only way to prevent the children from being shown inappropriate content too early. Of course, this also includes gambling content that is fundamentally unsuitable for children and young people.
Conclusion
The current study from Great Britain shows that many parents do not talk to their offspring about topics such as gaming, gambling or paying on the Internet. On the other hand, this results in the fear among parents that their little ones will gain access to unsuitable gambling offers. The charitable organization "Internet Matters" tries to support parents with these problems.