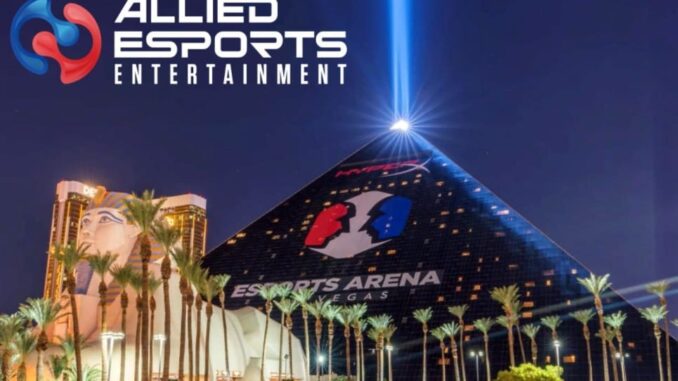 The tide turned at the last moment and Allied Esports Entertainment will sell the World Poker Tour to Element Partners. An offer from Element Partners to take over the World Poker Tour had been on the table for a long time. This offer was a sum of 78.25 million US dollars, of which 10 million dollars would have been used as a bonus.
But then there was a second purchase offer from Bally's Corporation, which offered significantly more than Element Partners. Their offer was $ 100 million. So until now it was not sure how the sales of the WPT, which, along with the European Poker Tour (EPT) is one of the most important poker tournaments in the world, would turn out.
Agreement after much back and forth
Now it's fixed: After comparing the terms of Bally's and Element Partners, the Board of Directors has approved the WPT going to Element Partners, who have increased their offer from $ 78.25 million to $ 105 million, thereby outbidding Bally's Corporation to have.
The transaction of the agreed purchase amount is expected to take place by the end of April.
Bally's now has one less acquisition than planned. The casino operator has been in a buying mood lately and is currently focusing heavily on expansion into the USA and has already taken over companies in 2020. A merger worth USD 2.74 billion with the Gamesys Group is also currently on the agenda.
The World Poker Tour definitely has a long history of sales: The WPT, which was founded by Lyle Berman in 2002, was taken over by PartyGaming for $ 12.3 million 7 years later. In 2015 the WPT was sold again. This time, Ourgame International Holdings Ltd. the buyer who took over WPT for $ 35 million.
Two years ago there was another transaction: Black Ridge Acquisition Corp. bought WPT Enterprise and Allied Esports International Inc. for $ 213.8 million. Both companies were then combined under Allied Esports Entertainment.
The WPT Russia in Casino Sochi and the WPT in the Venetian in the desert city of Las Vegas are currently over. Next up is the WPT Seminole Hard Rock Poker Showdown at the Seminole Hard Rock Hotel & Casino in Hollywood, California.