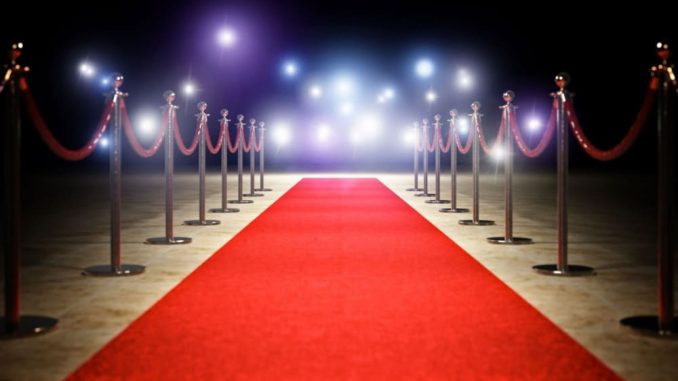 After all, it is possible to calculate in advance how much money the VIP player will have to wager in order to enjoy the lucrative rewards. Unfortunately, most players do not calculate in advance whether it is really worth joining the VIP club. Because sometimes a bonus offer that looks tempting at first glance can turn out to be useless. We went looking for current VIP programs to find out whether such a loyalty program could really be worthwhile.
Nowadays, an attractive new customer bonus is no longer enough to bind casino players to a certain platform in the long term. If there are no worthwhile existing customer bonuses, the newly registered players usually disappear after a few weeks. In order to prevent this, the online casinos have started to design long-term bonus promotions. In the meantime, users can often find a VIP program. The player is rewarded for his sales with loyalty points, increases gradually in the ranking and can benefit from certain privileges.
VIP club – a win-win situation?
The idea behind a VIP club is easy to explain: so that the players can play as long as possible in the respective online casino, they collect loyalty points with every euro they spend. If enough loyalty points have been collected, they can usually be redeemed for various rewards. With some providers there is even the opportunity to get hold of valuable material prizes. Elsewhere, the loyalty points can "only" be exchanged for bonus credits. Likewise, virtual shops have now established themselves within the online casino, in which the players can go on a shopping tour with their loyalty points and, for example, buy free spins.
At first glance, a VIP club sounds like a win-win situation for everyone involved. In the further course of the article we would like to explain that this is not necessarily the case in practice. The fact is that the online casinos sometimes set almost outrageous conditions under which the loyalty points can be redeemed. Ultimately, there is hardly any added value left for the player. Sometimes the conversion rates are so bad that hundreds of euros have to be converted before a single euro is earned in bonus money. Therefore, potential participants should make sure that they choose a loyalty club with fair conditions.
Hardly any online casino has formal requirements, so that usually everyone is accepted into the VIP club after their first deposit. Since the higher VIP levels are aimed more at high rollers, recreational players with a low budget should not be tempted to deposit or convert more money just to get up in the ranking.
This is how a VIP club works in practice
In the vast majority of cases, players get a loyalty point for a certain amount of sales. Sometimes one loyalty point is also credited for every euro spent. This of course makes the conversion easier for the player and avoids complicated calculations. In some cases, however, there is also the rule that one loyalty point only finds its way to the player's account for every ten or 20 euros spent. However, this indicator alone is unsuitable for assessing the attractiveness of the loyalty program. It depends on what the participant ultimately receives for the points collected. Mostly the VIP players are to be kept in a good mood by promising them a quick ascent to higher levels. However, this is only useful if there are lucrative gifts when you level up or if the conversion rates improve. In the following we would like to evaluate the attractiveness of a VIP program based on the Spinia Casino.
VIP program at Spinia:
Spinia has a VIP club with currently ten levels. The conditions here are such that one loyalty point is credited for every EUR 20 turnover. To get the first VIP level, the player must collect five loyalty points. This means that a total turnover of 100 euros is required to reach the "rookie" level. In this case, as a reward, there is a bonus balance of five euros, which only needs to be used three times. Means: Anyone who has wagered 100 euros in real money receives an additional five euros in bonus money, which must be wagered three times.
In order to reach the second VIP level of the "beginner", however, the player already needs 500 loyalty points, which means that a total of 10,000 euros must have been wagered. In this case there is a reward of 20 euros in bonus credit. However, it can be seen directly that the requirements increase disproportionately in order to receive even more bonus money.
Even at the fourth VIP level of the "Lodger", the requirements of most recreational players can probably no longer be met. Why? Quite simply: 2,500 loyalty points are required. This results in a calculated total turnover of 50,000 euros, which is required. After all, 100 euros beckons here in the form of bonus money as a reward. By the way, in our current Spinia Casino review we have examined all the strengths and weaknesses of this online casino.
VIP-Programm bei Spinia im Überblick:
| | | |
| --- | --- | --- |
| VIP-Level | Required Bets | Reward |
| Rookie (Level 1) | 1.000 Euro | 5 Euro Bonus |
| Beginner (Level 2) | 10.000 Euro | 20 Euro Bonus |
| Skilled (Level 3) | 25.000 Euro | 50 Euro Bonus |
| Lodger (Level 4) | 50.000 Euro | 100 Euro Bonus |
| Gambler (Level 5) | 125.000 Euro | 200 Euro Bonus |
Know the dangers of loyalty programs!
And that is exactly the danger of most VIP programs. Casino fans are encouraged to keep increasing sales in order to keep climbing. While the first levels of the ladder are still easy to climb, it quickly becomes a mammoth task to continue climbing. And who wants to stay in the VIP ladder in one level for a longer period of time? It is therefore important to know your personal limits and not let the VIP program tempt you to make higher stakes or make more deposits.
There is no question that the various loyalty programs represent added value for the players. However, in order not to destroy this benefit again, every player should play within his personal financial circumstances. In addition, nobody should allow themselves to be put under pressure to keep trying to move up. Anyone who simply plays without looking at the VIP program and checks once a month whether they now receive some additional bonus money has created the best conditions to play independently and without external influences.
Conclusion
The loyalty program in an online casino is usually a complex topic. This is because the action conditions must first be read and analyzed in full. No statement can be made beforehand about whether a particular VIP club is attractive to the players or not. In our example, we evaluated the Spinia VIP program more closely and found out that initially it was still easy to level up, but that tens of thousands of euros in sales are required relatively quickly to continue to climb. For this reason, it is very important to set your own limits in advance with regard to the stakes and deposits. This is the only way to ensure that this reward system does not mislead you into playing more than you originally intended.