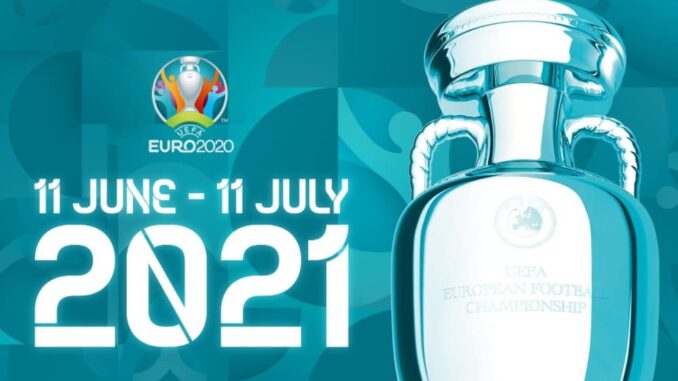 Large competitions such as the European Football Championship or the Football World Cup are known for the fact that bookmakers offer particularly attractive betting odds here. The reason for this is the high demand combined with strong competitive pressure. We looked around to see which team has the highest chance of winning at this year's European Football Championship in 2021 from the perspective of betting providers.
"Euro winners": England and France are the favorites
A look at the current sports betting odds shows that the German national team around coach Jogi Löw is not the favorite for a tournament victory. This year, many bookmakers consider a tournament victory for England or France to be particularly likely. For example, Betsson offers odds of 6.00 each for a win in England or France. Betsson offers a similar odds (6.50) for Belgium's tournament victory. A tip on Germany as the tournament winner is rewarded here with a betting odds of 8.00.
Are outsider bets recommended for the EM 2021?
It is not uncommon for spectators to experience some surprises in the past at the European Football Championship or Football World Cup. It cannot be ruled out that this tournament will occasionally lead to an "underdog win". However, it is very unlikely that an outsider will win the tournament. Nonetheless, of course, we also took a look at the betting odds of the underdogs.
Betsson offers the highest odds for a tournament win for North Macedonia (odds: 701). So if you bet ten euros on the tournament victory of this team, for example, you will be rewarded with a profit of 7,010 euros. There are similarly attractive odds for teams from Scotland, Hungary, Finland, Wales and Slovakia to win (201 each).
The 2021 European Football Championship will take place from June 11th to July 11th, 2021. The opening match between Turkey and Italy will kick off on the evening of June 11th in the Olympic Stadium in Rome. In Germany, a total of three group matches and the quarter-finals will take place in the Munich Allianz Arena. Both semi-finals and the final will take place at London's Wembley Stadium. Other European football matches will take place in Baku, Glasgow, Saint Petersburg, Copenhagen, Seville, Amsterdam, Budapest and Bucharest.
Attractive betting options with limited risk
Of course, every bettor is free to bet on the greatest outsider. It remains to be seen whether this is really useful and recommended in the end. The fact is that there are also some very realistic betting options that still offer attractive odds.
There is talk of a tournament victory in Spain, Portugal, Italy or the Netherlands, among other things. Portugal is currently the reigning European champion, impressed at the last European Football Championship in 2016 with victories in the knockout round against Croatia, Poland and Wales and finally defeated France 1-0 in the final.
Here at Betsson we were able to find out the following betting odds:
Spain (odds: 9.00)
Portugal (odds: 9.00)
Netherlands (odds: 12.00)
Italy (odds: 12.00)
Conclusion
Only at the end of the tournament on the evening of July 11, 2021 will we know whether a favorite was able to prevail again this year – or whether there might be an unforeseen surprise. The current favorites for a tournament victory include England, France and Belgium in particular. From the betting providers' point of view, Germany could also make the race and take the coveted trophy home with it. We are excited about the course of this year's European Football Championship 2021 and hope for an entertaining and exciting tournament!