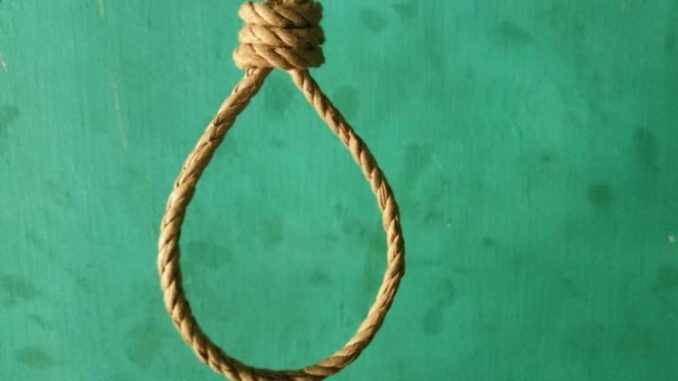 So far, the Islamic penal law has not specifically dealt with participating in or operating online gambling. As part of an amendment to the law, the government now also wants to completely ban online gambling – there is even talk of the death penalty as a sanction.
Gambling in Iran is a crime
For a long time, gambling in Iran has been completely banned for religious reasons. This is regulated under criminal law in Articles 705 and 711. The problem: So far, online gambling has not been mentioned explicitly. The corresponding regulations are now to be adapted in order to make participation in online gambling a criminal offense.
Similar to homosexuality and prostitution, gambling in Iran is a crime of the category "corruption on earth". These types of sins are perceived as disturbing the order of Allah and are therefore severely punished. Under certain conditions, these crimes can even be punished with death.
After the legislation has been adapted, online gambling participants face a mostly long prison sentence or even death. Numerous required signatures have already been received for the amendment to the law. In addition, the change in the law has already passed several legal reviews. The association of human rights activists "Iran Human Rights Monitor" raised the alarm at the end of December and called for a rethink.
Banks should report suspicious transactions
The Central Bank of Iran (CBI) announced at the beginning of December that thousands of gambling transactions had so far been blocked. Since March 2020, a total of more than 3,500 transactions at online casinos have been prevented.
Should the new gambling law come into force, banks could be forced to report suspicious transactions to online gambling providers accordingly. The Iranian authorities could then, if necessary, prosecute the operators and the depositing players.
Show repentance – or be sentenced to death
As it currently stands, those affected in Iran will have two options in the future if they are caught illegally gambling. Either they show repentance and promise not to commit such an act again or they run the risk of being sentenced to death by the court. In Iran, however, the death penalty is the last resort. By the time a player is sentenced to death, he would probably have to have played illegally several times or have shown himself to be very unreasonable.
The Sharia stipulates that all forms of gambling are prohibited. This even counts for simple playing cards with which, for example, a game of Mau-Mau can be played with friends.
Influencer is said to be extradited for illegal gambling
The current case of influencer Sasha Sobhani shows that Iranian citizens are not protected from criminal prosecution even abroad. More than 2.6 million people follow him on Instagram. Nevertheless, the man, who now lives in Spain, is threatened with extradition to Iran. The accusation: he operated an illegal gambling site abroad. Sobhani protests his innocence and only admitted that he had signed advertising contracts with some gambling companies.
Human rights activists are sounding the alarm
Human rights organizations have long warned of the government's sometimes questionable practices. The main goal for activists is usually to abolish the death penalty worldwide and to ensure a fair trial if a crime is committed. In Iran, particularly cruel methods such as stoning or flogging are often used to implement the death penalty. For this reason, the human rights organization "Human Rights Monitor" warns against the new gambling law in Iran.
The deputy chairman of the responsible judicial and legal commission, Hassan Norouzi, commented on the subject as follows:
"If the activities (…) are repeated, the players will be arrested. Anyone who shows no repentance and insists on continuing to commit the act will be convicted of corruption on earth. Then the death penalty threatens. "
Iran executes the most people in the world
The Iranian government continues to execute a number of people every year. According to official figures, 251 men and women were executed here alone in 2019. In no other country in the world have there been more death sentences. Other countries where the death penalty is still widely used are Saudi Arabia (184 executions) and Iraq (100).
Countries with the highest number of executed death sentences in 2019:
Iran (251 dead)
Saudi Arabia (184 dead)
Iraq (100 dead)
Egypt (32 dead)
USA (22 dead)
Pakistan (14 dead)
Somalia (12 dead)
South Sudan (11 dead)
Yemen (7 dead)
Singapore (4 dead)
Source: Statista.com
Conclusion
Iran intends to introduce the death penalty for participating in online gambling under certain conditions. In Iran, the "ban on gambling" has mainly religious reasons. For this reason, one wants to punish corresponding offenses harshly in the future. In 2019 alone, 251 people were sentenced to death in Iran – no more in any other country in the world.