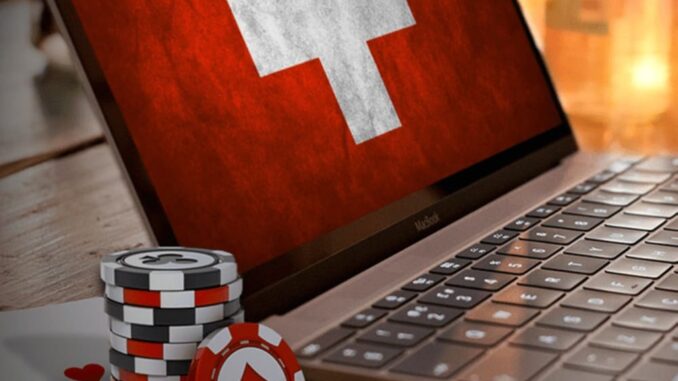 In Switzerland, the Federal Gaming Board (ESKB) is responsible for regulating gaming. The authority is therefore also responsible for ensuring that users are protected from dubious gambling providers without a license. For this reason there is a nationwide casino blacklist in Switzerland. All dubious gambling sites that cannot be reached from Switzerland are listed here. But the blacklist should not work properly, so that gambling fans can still access the dubious platforms.
Many blocked casinos can still be accessed
The Swiss news portal "watson" reports that of 316 domains on the casino blacklist, only 53% are actually blocked. The cable operator is responsible for ensuring that the lock actually works. There are more than 300 different internet providers in Switzerland. They are required to deny access to the 316 illegal casino domains. Unfortunately, this doesn't seem to work very well in practice. The ESBK apparently feels overwhelmed with the control and points out that due to the large number of Internet providers, only a random check is possible.
According to Statista, the total turnover of casinos in Switzerland in 2019 was around CHF 767 million. That is the equivalent of almost 700 million euros. In the same year, around 4.7 million entries were counted in land-based Swiss casinos.
Gambling providers must apply for a license in Switzerland
Anyone wanting to offer their slot machines online as an online gaming provider must apply for an official license from the responsible ESBK. Anyone who makes his offer available without such a license is violating the so-called gambling law and ends up on the casino blacklist. The ESKB publishes the provider names that are on the casino blacklist on a monthly basis. At the same time, the Internet providers are instructed to block access to these domains.
Via UPC Switzerland alone, the largest cable network operator in Switzerland, of the 316 domains that are actually blocked, more than 260 are still accessible without restrictions. Ultimately, player protection suffers from the incomplete control of the casino blacklist. Because if the blocking system does not work as planned, players can still play on illegal platforms. Here, player protection measures such as bet and loss limits are usually not implemented at all, which in turn can increase the risk of addiction.
Legal gambling offer is still well received
There are still problems with the practical implementation of the casino blacklist in Switzerland. Nevertheless, Switzerland is well on the way to regulating online gambling. The legal gaming providers achieved sales between 160 and 180 million francs last year. At the current time that is the equivalent of around 145 to 165 million euros. However, it should be taken into account that the global corona pandemic will also have contributed to the fact that sales in online gambling have developed so positively.
The market research company "Mediafocus" has determined that Swiss providers spent around 50% more on gambling advertising in April 2020 than a few months earlier in December 2019. This development is likely to be largely due to the corona pandemic.
Germany does not have a casino blacklist
In this country there is still no nationwide blacklist for illegal online gambling providers. It is questionable whether such a casino blacklist will actually be set up in the future as part of the new State Treaty on Gambling. Incidentally, we only recently reported that the number of self-locks in online casinos has increased across Europe.
Conclusion
It is astonishing that despite the political will to introduce a nationwide casino blacklist in Switzerland, it does not seem to work reliably. The responsible gaming commission ESBK points out that, due to the large number of internet providers, no comprehensive control is possible. The result is that despite the casino blacklist, the majority of the illegal platforms can still be accessed. Meanwhile, there is still no casino blacklist in neighboring Germany, so that almost all unregulated providers can be reached here without any problems.