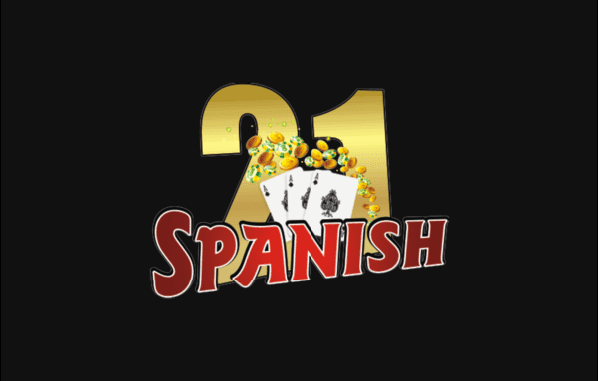 Blackjack is way more than just 21 points to be earned. There are now countless online variants of this popular casino game. Spanish 21 is one of the most interesting because it is played with another deck of cards. Instead of a French hand with 52 cards, a card game called Baraja española is used. This differs from traditional blackjack decks in that the four tens have been removed. As a result, the house edge for the bank increases by around 2%. To make up for this, Spanish 21 Blackjack offers a number of rule changes to suit the player.
Spanish 21 Blackjack Casinos
Here you can play Spanish 21 Blackjack for free
In order not to lose track of the many rule changes, I recommend that you do a few rounds of dry runs after reading my review. In the demo version on this page you can play Spanish 21 Blackjack for free and find out whether it is right for you at all. You should get a feel for the effect of missing tens and how to use the many additional rules correctly.
If you run out of play money while trying it out, that's not a problem, because a quick restart of the game will reset your account to the initial value. Unfortunately, because this is not the case in real life, I recommend that you read the following rules and special features of the game carefully. Only then should you play it for real money!
Peculiarities of the Spanish twenty-one
The biggest peculiarity is certainly that Spanish 21 Blackjack is played with fewer cards. The four tens have been removed from each of the decks that are in the card shoe. As I have already told you, this increases the house advantage, which must be compensated for by player-friendly rules. This includes that you can double up at any time and split your cards up to three times. This creates up to four hands that you can play with. After you have split aces, you can continue to take cards and do not have to stand still, as the standard rules require. In addition, you also have the option to give up your hand at any time.
This option is available to you even after you've doubled. You will then get back the amount you doubled and the bank will keep your original stake. In addition, Spanish 21 Blackjack is played with insurance. This means that the player can place a side bet on whether the dealer will get blackjack if he gets an ace first. In this case, the insurance is paid out 2: 1. I only recommend this if you don't have a blackjack in hand yourself. In any case, he wins against the dealer. A natural blackjack, i.e. 21 with the first two cards, pays 3: 2. Otherwise you win the amount you wagered. So that you can safely deal with all the rule changes, I advise you to familiarize yourself with the standard rules.
Details
| | |
| --- | --- |
| RTP | 99.20% |
| Blackjack pays | 3 to 2 |
| Decks | 6-8 |
| Multi-Hand | No |
| Insurance | Yes |
| Surrender | Yes |
| Split | Yes |
| Re-Split | Yes |
| Hit Split Aces | Yes |
| Double | Yes |
| Double After Split | Yes |
| Dealer Peek | Yes |
| Dealer Hits Soft 17 | Yes |
| Side bets | Yes |
Some casinos also offer a blackjack bonus. If you have three sevens of the same color and the dealer has another seven in hand, some casinos even grant you a super bonus, which is paid out up to 50: 1. In this case, even all other players get a small envy bonus.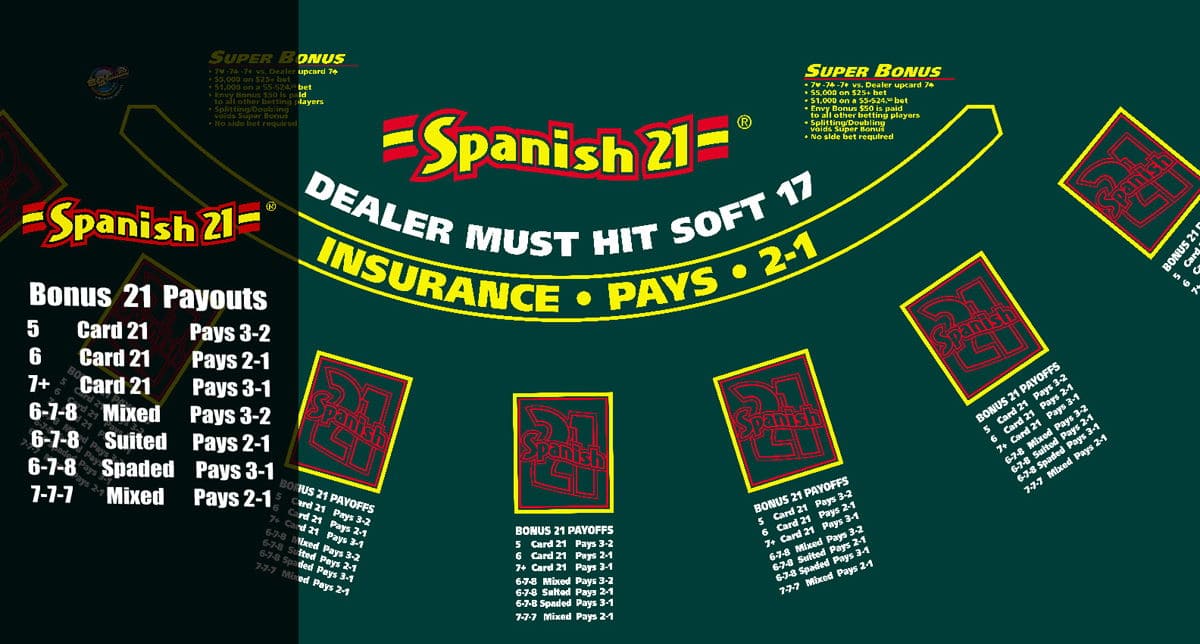 Play Spanish 21 Blackjack online for real money?
If you have internalized the many blackjack rules and have already played a few rounds of Spanish 21 Blackjack in the demo version above, then it is time to make a real bet. I recommend you to take a look at the Betway Casino. In addition to a huge selection of games that you can also use from your mobile phone, it also offers a whole range of great live games that you should definitely check out. There is also a huge welcome package of up to € 1,500 for my readers when you register for the first time. I have listed other blackjack bonus promotions separately.