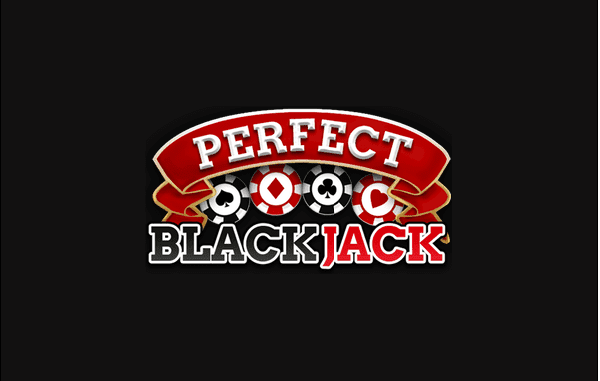 Perfect BlackJack – interesting modification of the classic was brought on the market by the software giant PlayTech and is only available on the Internet. Read on to find out why this game was called "perfect" and which online casinos is the very best choice for real money play.
In the further course of the page you will not only find all details about this original BlackJack game and its features, but also the respective RTPs for the side bets and their payouts. In any case, it should not be forgotten that you can test Perfect BlackJack right here in a demo version completely free of charge and without obligation.
Perfect BlackJack casinos – Top 20
Perfect BlackJack as a free demo
No matter how good a game is, it is always better if you have the chance to try it out first in peace and without risk. It is best to use the Vulkanvegas Casino directly, as our free demo version is currently not available.
What makes this game so special?
Perfect BlackJack, also known under the name Perfect Pairs BlackJack, is a slightly modified version of the popular classic with the side game "Perfect Pair". Almost the same rules apply here as in the traditional game variant, the only difference being that you can opt for a bonus bet here. It is played with 6 decks of cards and after each round the used cards are pushed back into the desk and this is then shuffled again. If you meet a BlackJack, you get a 3 to 2 payout.
Details
| | |
| --- | --- |
| RTP | 99.58% |
| Blackjack pays | 3 to 2 |
| Decks | 6 |
| Multi-Hand | Yes |
| Insurance | Yes |
| Surrender | No |
| Split | Yes |
| Re-Split | No |
| Hit Split Aces | No |
| Double | Yes |
| Double After Split | No |
| Dealer Peek | No |
| Dealer Hits Soft 17 | No |
| Side bets | Perfect, colored & mixed couple |
In addition to the standard bets, you can also place 3 side bets (perfect pair, pair of the same color and red / black pair). These side bets can either be placed on the dealer's hand or the player's hand and promise you additional chances of winning. You can find more options for side bets in 6 in 1 blackjack, for example.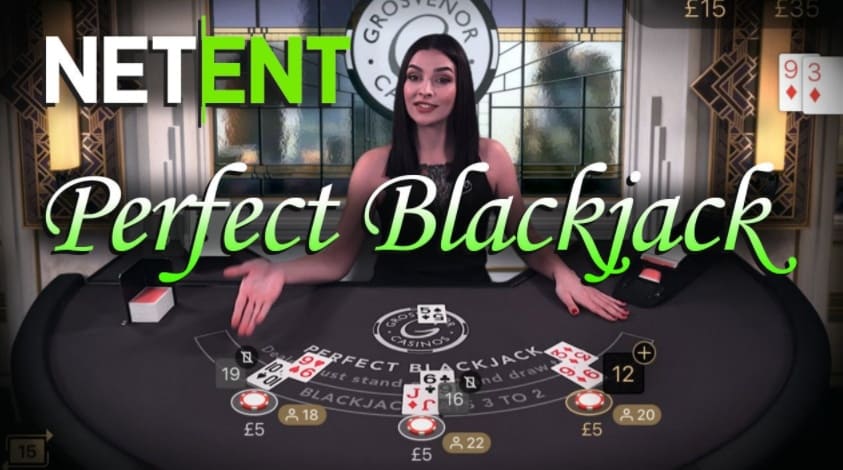 An overview of the perfect pair side bet
The optional side bet "Perfect Pair" is the icing on the cake, as it is independent of the final goal of the game. In simple terms, it can happen that the hand is lost but the side bet is won. There are 3 types of pairs as well as corresponding ways to win, which we will take a closer look at here:
Perfect couple – 25 to 1
Matching pair – 12 to 1
Red / black pair – 6 to 1
Perfect pair – you win this additional bet if the starting hands of the dealer or the player have the same value and the same color (for example 7 ♥ + 7 ♥). If you have a perfect pair, you will get 25 times your stake as a reward.
Colored pair – a pair that has the same color combination (for example 9 ♥ + 9 ♦). This bet pays 12 to 1, making it the second best payout in the game.
Mixed pair (red / black pair) – a pair made up of a red and a black color combination. This bet is the easiest to win, but it also has the lowest payout (6 to 1).
Perfect BlackJack is perfect only in real money mode
With its easy-to-understand rules, which are easy to understand even for beginners, and its profitable "Perfect Pair" side bet, this card game is a great choice for every die-hard BlackJack fan. The fact that Perfect BlackJack with 99.58 % has a comparatively top profit expectation. If you want to switch from fun mode to real money mode, you shouldn't pass the Frank Casino.
For more than 125 years, the name of this gaming provider has stood for games of the highest quality and high professionalism, which in turn guarantees a safe and protected gaming environment.