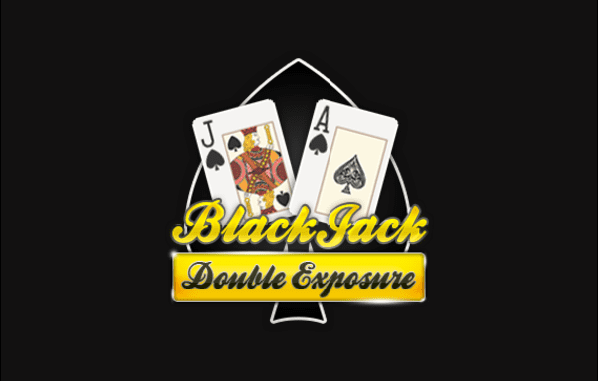 In addition to the dozen variants of classic blackjack that are available online, Double Exposure Blackjack is certainly one of the most beginner-friendly. In addition to the comparatively small house advantage, this is mainly due to the fact that you can see the dealer's cards face up during the entire game. It doesn't change the hands you or the dealer are holding, but it does make your decisions a little easier.
Double Exposure Blackjack Casinos
Play Double Exposure Blackjack for free
Before you start, I recommend that you make some play money bets to test whether you have understood the rules correctly. So use the demo game below to see that this blackjack variation really suits you. Only then should you play Double Exposure Blackjack online for real money.
As with any game, you have to practice this variant of blackjack until you get the hang of it. Feel free to try a few strategies or try different approaches in similar situations to see what works for you and what you should stay away from. Before you start playing this variant of Blackjack for real money, read everything you need to know about the rules and how the game works.
The special features of the game
Basically, Double Exposure is based on the basic rules of blackjack: You play with six to eight decks of cards, all of which contain 52 cards. Since you see the dealer's cards, as I said, the other rules have been modified a little so that your advantage is not too big. This also means that there will be no more draws. If the dealer and the player have the same points, the bank wins. The only exception is a player's blackjack.
He wins this and gets even money. That means he wins the amount he wagered. Otherwise you are only allowed to double 9, 10 and 11, even after you have split cards. You are allowed to split your hand up to 3 times, so that up to four hands are created. After you split aces, only one card is split. For the dealer, he must draw on a soft 17 and stop on a hard 17.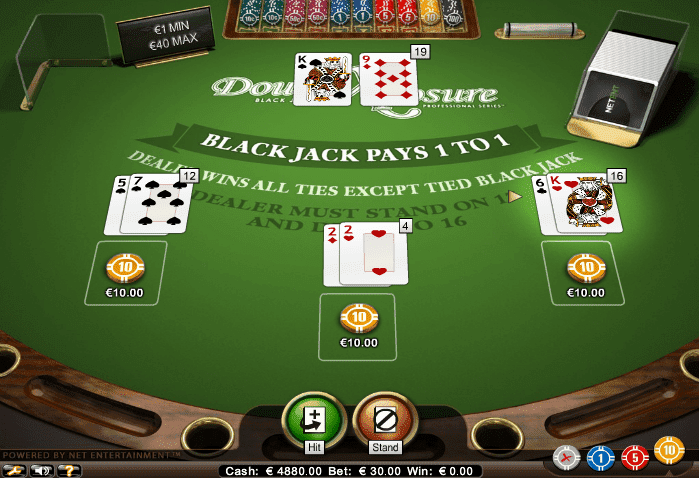 Details
| | |
| --- | --- |
| RTP | 99.33% |
| Blackjack pays | 1x |
| Decks | 8 |
| Multi-Hand | Yes |
| Insurance | No |
| Surrender | No |
| Split | Yes |
| Re-Split | Yes |
| Hit Split Aces | No |
| Double | Yes |
| Double After Split | Yes |
| Dealer Peek | No |
| Dealer Hits Soft 17 | Yes |
| Side bets | No |
At 99.33%, this blackjack game has a very high payout rate that can be achieved with consistent betting. You cannot place side bets with this variant. Since I would advise against playing side bets anyway, this is absolutely bearable. Side bets increase the casino's house edge.
NetEnt has programmed this very popular variant with great care and presents the game with great animated graphics. There is no turbo mode, as in other online card games, but you can set the speed in the menu.
Play Double Exposure Blackjack for real money
Once you've familiarized yourself with the rules and won a few games in the demo version, it's time to take the next step and play for real money. For this I recommend the Frank Casino. The great provider with the black and white bear in its name offers, in addition to its huge selection of games, its own blackjack bonus, which you can get in addition to the € 100 welcome bonus.