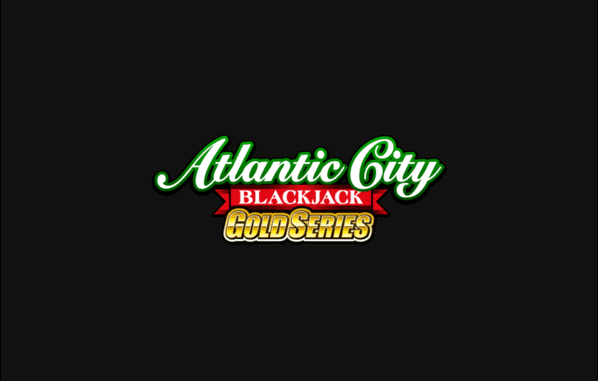 Not only is Las Vegas famous for its gambling in the United States, but Atlantic City as well. Atlantic City Blackjack was invented there, unsurprisingly, and is now very popular in the United States. This is because many of the rules of the standard game have been changed in favor of the player. There is also the option of insuring yourself against a dealer's blackjack. In this country you can play this variant mainly online.
Of course, I also have a tip for you as to what the best casino for me is that has this game in its program. The name of the game comes from the fact that the rules for blackjack are the same in all Atlantic City casinos. Unlike Nevada, the state of New Jersey not only regulates the casinos, but also the range of games on offer. Have a look at my separate page if you want to learn more about the historical development of blackjack.
Atlantic City Blackjack Casinos
Here you can play Atlantic City Blackjack for free
Before you dare to use your money, I'll give you the demo version of the game. Here you can first try out a bit and familiarize yourself with the changes in the regulations. Because although these are not very large, they influence the game.
The demo version is of course only about play money and when you have gambled everything away, you can simply start the game from the beginning. Unfortunately, that is not enough for the account to be full again in real life. So I'll summarize the rules again and then tell you where you can best play Atlantic City Blackjack for real money.
The rules and side bets explained in detail
Atlantic City Blackjack is played online and offline with eight decks of cards. The basic rules apply with a few minor changes. On the one hand, the player can double each hand once even after he has split his cards. Like sharing, he is only allowed to do this exactly once. If the player splits up a pair of aces, he receives exactly one card for each of them. The rule for the dealer is that he must stop when he has 17 eyes in his hand. These rule adjustments are among the most player-friendly of all blackjack variations and result in a very low house edge.
Details
| | |
| --- | --- |
| RTP | 99.54% |
| Blackjack pays | 3 to 2 |
| Decks | 8 |
| Multi-Hand | Yes |
| Insurance | Yes |
| Surrender | Yes |
| Split | Yes |
| Re-Split | Yes |
| Hit Split Aces | Yes |
| Double | Yes |
| Double After Split | Yes |
| Dealer Peek | Yes |
| Dealer Hits Soft 17 | Yes |
| Side bets | No |
You are not allowed to give up your hand in Atlantic City Blackjack, but you can insure it against a blackjack from the dealer. If the dealer is dealt an ace, you can place a side bet as to whether the second card is worth ten points. If you are right, you win your bet 2: 1. If you have a blackjack on your starting hand and the dealer has an ace, you can also place an even money bet and double the amount wagered. It doesn't matter whether the dealer gets blackjack or not.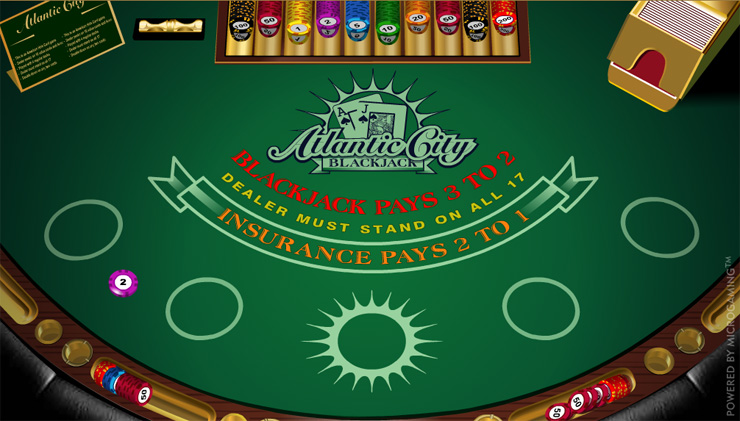 Here you can play Atlantic City Blackjack for real money
When you've had enough of trying things out, it's time to make some real bets. For this you should not register anywhere, but choose a really good casino. Our Online Casino Portal recommend the great Frank Casino to you. In addition to its enormous selection of games from top providers, the gambling hall has promotions that change every day, which are worth looking at. In addition, there is a welcome bonus of up to € 1000 on top for my reader.